WELCOME TO BLUEGATE HOMECARE SERVICES
….YOUR GATEWAY TO BEST NURSING,MEDICAL AND CAREGIVING SERVICES IN NIGERIA
 Bluegate homecare is a professional homecare nursing and medical company in Nigeria. With most competent caregivers in Nigeria, we provide qualitative homecare nursing services at the comfort of the client's home.
Our Nurses and caregivers are highly motivated men and women who have been carefully selected across Nigeria and trained with essential modules.
They are constantly being trained and supervised and we do background security check before final employment.
Homecare is a supportive care provided in the home. Care may be provided by licensed healthcare professionals who provide medical care needs or professional caregiver who provides daily care to help to ensure the activities of daily living (ADL's) are met.
Homecare services help adults, seniors, and pediatric clients who are recovering after a hospital or facility stay, or need additional support to remain safely at home and avoid unnecessary hospitalization.
"Imagine having a compassionate caregiver move into your loved ones home and helping them all round the clock as needed, Imagine the peace of mind!"
At Bluegate Homecare, we provide the care you need for people you love at the comfort of their homes.
We give the type of care we will accord to ourselves or our loved ones to our clients at all time.
Our goal: To always put smile on our client's faces.
Become A Caregiver
A person involved somehow in the caring for, or otherwise assisting, an older person or person with temporary or permanent disabilities with health and life tasks.

You can become a caregiver with our help and training.

Contact us today.07060851423 or 08025752464
Nursing Service
In some cases where on- going medical management is needed by clients/patients who have just been discharged home from the hospital, or where chronically ill clients e.g stroke,diabetics, arthritics, dementia e.t.c want to be taken care of at the comfort of their home.Our nurses are the best solution to these cases.
Do you need a company nurse or school nurse?Bluegate will provide you qualified nurses who are passionate and committed to caring for people.
Physiotherapy helps you get the most from your physical abilities based on your rehabilitation capacity so that you may return to a normal life.At Bluegate Homecare,we bring to you at home, physiotherapy services that is quality and of highest standard.Our physiotherapist are more patient and goal oriented and are willing to help you recover within short period of time                                        .
Bluegate Home Doctor Service
Bluegate Homecare Doctor's Services
Bluegate Homecare Doctor's Service
When your family doctor is unavailable, Bluegate Home Doctor Service can help. Having more than 10 doctors on our team,if you or a loved one needs to see a doctor (and it's not life-threatening), but your family doctor is not available, call us to book an appointment.
Sales of Home Medical Equipments
Sales Of Home Medical Equipments
Sales of Home Medical Equipments
At Bluegate, we handle your care wholistically, medical equipment are readily available and will be delivered at your doorstep.E.g wheelchair,airbed,waterbed,special bed,blood pressure device, glucometer, monitors,e.t.c
| BMI | Classification |
| --- | --- |
| < 18.5 | Underweight |
| 18.5 – 24.9 | Normal Weight |
| 25.0 – 29.9 | Overweight |
| 30.0 – 34.9 | Class I Obesity |
| 35.0 – 39.9 | Class II Obesity |
| ≥ 40.0 |   Class III Obesity |
ARE YOU INTERESTED IN OUR HOMECARE SERVICES?
QUICKLY FILL THIS FORM TO GET IMMEDIATE RESPONSE
24 Hour Care
Dependable and reliable staffs       ♦ Light house keeping
Friendly companionship                  ♦We listen to your  special needs
Effective Communication with family member
Monitoring vital signs                      ♦Personal care
Serving prescribed medication         ♦ Light Meals Preparation by carers
Our Staffs
Pass a criminal background check.
Pass medical test.
Provide picture and valid ID card.
Successfully complete all of the caregiver training requirements.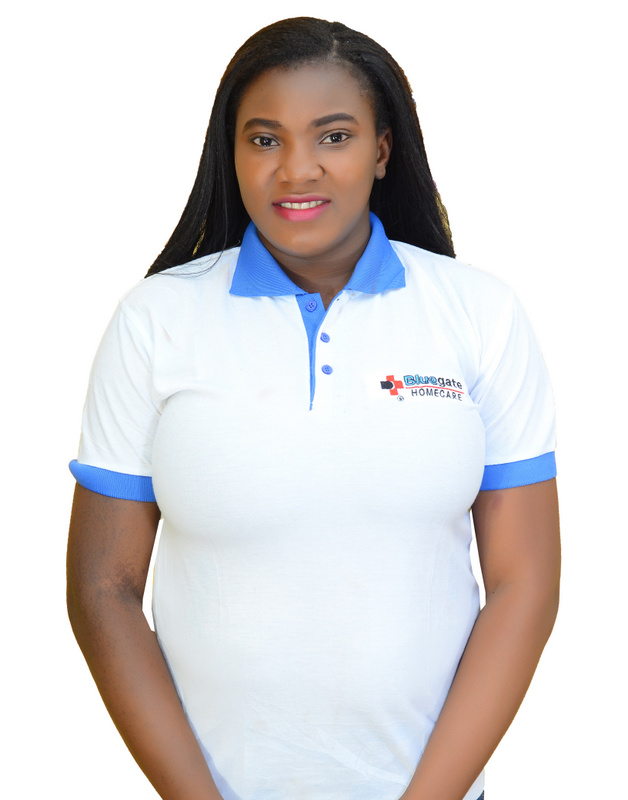 Thompson Abigeal O,
Nursing Supervisor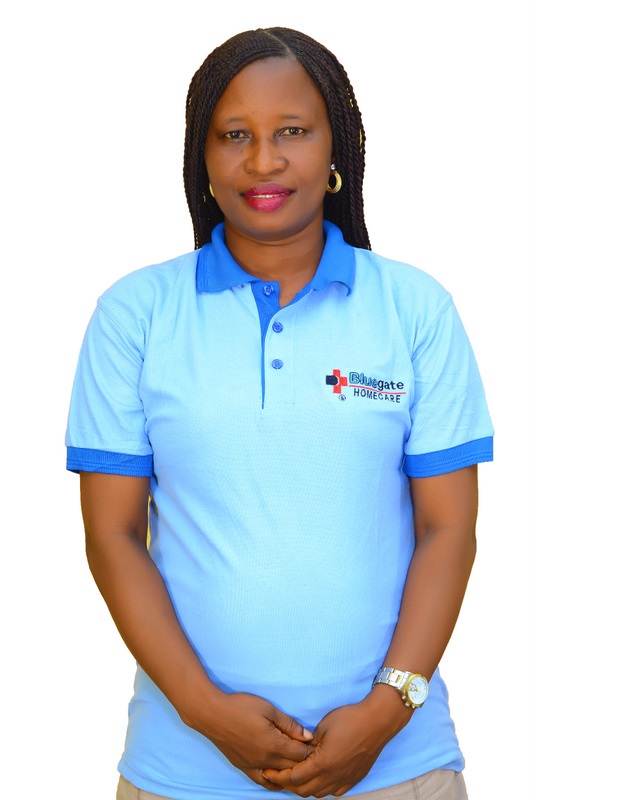 kehinde
Senior Carer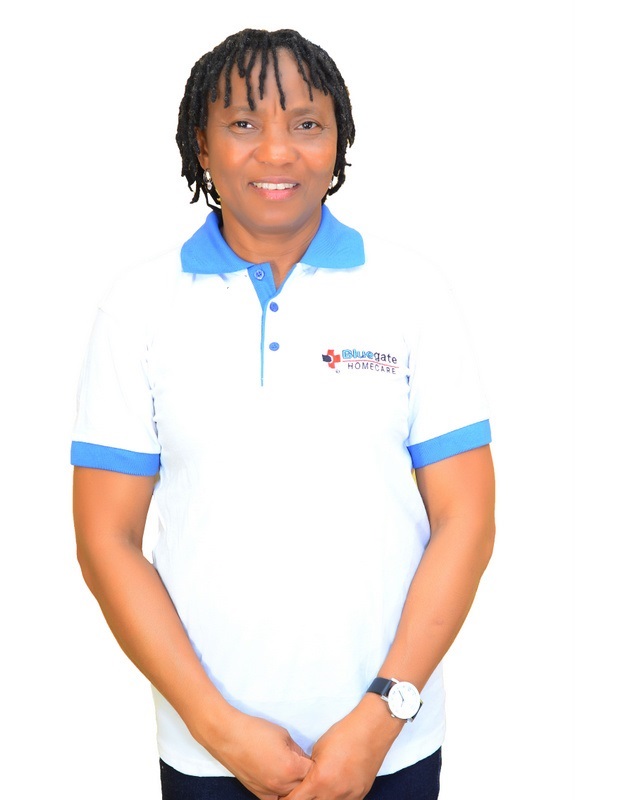 Mrs Christine Eniola
Head of Human Resources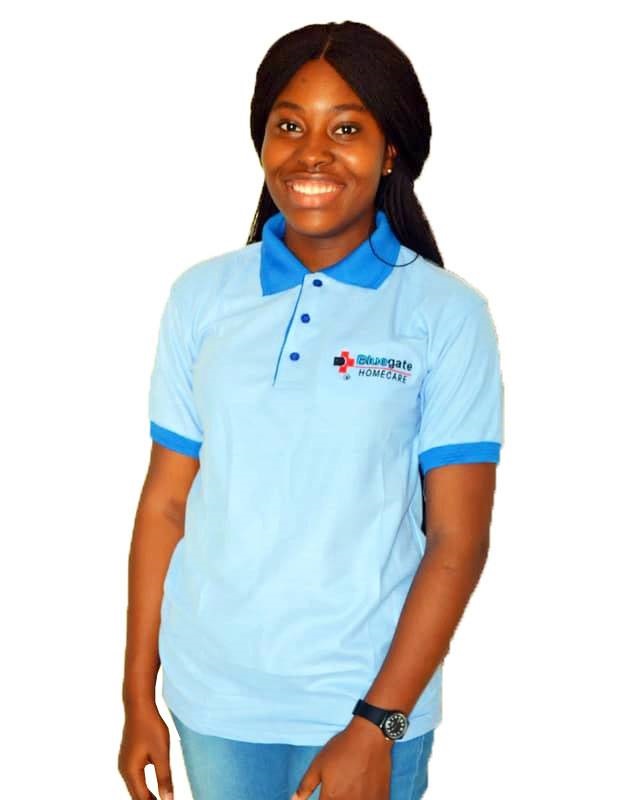 Afolabi Toluwase
Caregiver
TESTIMONIALS
I was planning to come to Nigeria from U.K to spend 2 weeks and have a husband with Parkinson disease,My worry was how to care for my husband through out our stay,i went online and found Bluegate Homecare. I called them and that was it.I really appreciate their prompt response and the nurses they sent.Especially Abigeal.

I needed help with care of my mum,suffering from dementia and diabetes,i was referred to Bluegate Homecare by our family doctor. Now i can travel for weeks knowing my mother is in safe hands.Thanks Bluegate Homecare.

Bluegate homecare nursing caregivers by the names Ola and Peter really cared for my dad during his illness and were highly on top of their game during my fathers admission in LUTH, Idi Araba, Lagos.I really thank you guys for everything.